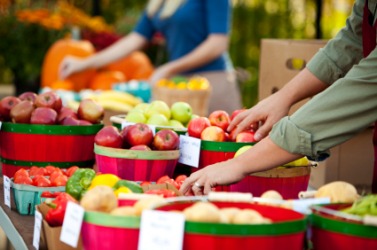 Homegrown vegetables at a farmer's market.
---
homegrown
or home-grown
adjective
grown at home or for local consumption: said of fruits and vegetables
produced, developed, or appearing within a given area; native: homegrown musical talent
---
homegrown
adjective
Raised or grown at home.
Originating in or characteristic of a locality: "Rock is homegrown music in the United States, evolved from blues and country and Tin Pan Alley" (Jon Pareles).
---
homegrown
Adjective
Grown at home.

Each spring they planted a garden and each summer they enjoyed homegrown vegetables.

Created or constructed in an informal or amateur manner; done without formal assistance, as from a business, organization, or professional.

The design, though homegrown, was robust and well planned.

Raised or brought up in one's own country.
---