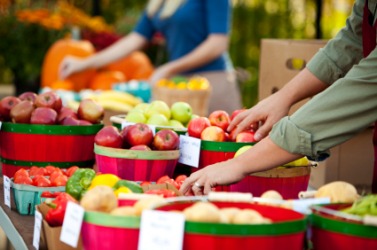 Homegrown vegetables at a farmer's market.
---
homegrown definition by Webster's New World
or home-grown
adjective
grown at home or for local consumption: said of fruits and vegetables
produced, developed, or appearing within a given area; native: homegrown musical talent
Webster's New World College Dictionary Copyright © 2010 by Wiley Publishing, Inc., Cleveland, Ohio. Used by arrangement with John Wiley & Sons, Inc.
---
homegrown definition by American Heritage Dictionary
adjective
Raised or grown at home.
Originating in or characteristic of a locality: "Rock is homegrown music in the United States, evolved from blues and country and Tin Pan Alley" (Jon Pareles).