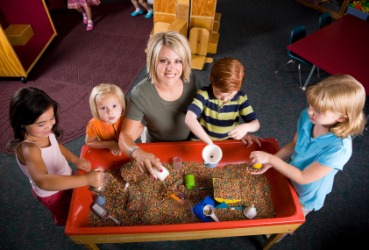 Children and teacher at a child-care center.
noun
The definition of child care is an expression that refers to having someone responsible to watch your children for you.

An example of child care is a babysitter.
---
child-care
having to do with the care of children, specif., of preschool children whose parents are employed: a child-care center
---
child-care

Noun
(uncountable)
The act, practice, or occupation of supervising and taking care of young children.
---