binge drinking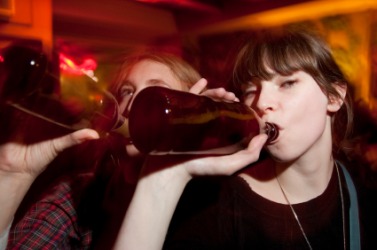 A woman binge drinking.
noun
The definition of binge drinking refers to heavy consumption of alcohol during a short period of time for the purposes of becoming intoxicated.

An example of binge drinking is when you gulp five beers down in a row to get drunk before you go out to a bar.
---
binge-drinking
Noun
(uncountable)
The consumption of excessive amounts of alcohol in a short period of time.

Fights caused by binge drinking are a major problem in Cardiff.
---