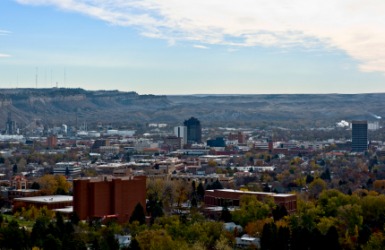 A view of downtown Billings.
---
Billings
Billings, Josh (pseud. of Henry Wheeler Shaw) 1818-85; U.S. humorist
city in S Mont., on the Yellowstone River: pop. 90,000
Origin of Billings
after F.
Billings
(1823-90), present tense of Northern Pacific railroad, which founded the town
---
Billings
A city of southern Montana on the Yellowstone River east-southeast of Helena. Established in 1882 as a railroad stop, it is the largest city in the state.
---
Billings
---