Alsace
[al sās′, -sas′; al′sas′; Fr ȧl zȧs′]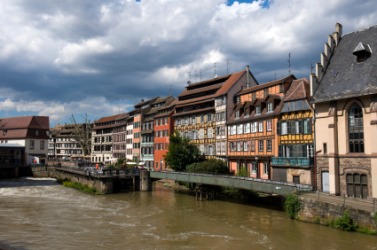 Strasbourg, a city in the Alsace region of France.
---
Alsace
historical region of NE France

metropolitan region of NE France: 3,196 sq mi (8,280 sq km); pop. 1,624,000; chief city, Strasbourg
---
Alsace
A region and former province of eastern France between the Rhine River and the Vosges Mountains. Along with neighboring Lorraine, it was annexed by Germany in 1871 after the Franco-Prussian War and returned to France by the Treaty of Versailles (1919).
---
Alsace
---