ac

-ac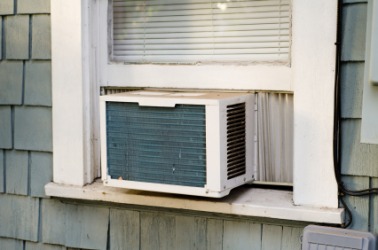 An ac window unit.
abbreviation
The definition of Ac is as an abbreviation for the element actinium, or for the Acts of the Apostles in the Bible.

The symbol for actinium on the table of elements is an example of Ac.
The listing in the index of a Bible for the Acts section is an example of Ac.

The definition of AC is an abbreviation meaning air conditioning, alternating current, and ante Christum or before Christ.

An example of AC is what runs in a home to keep it cool in the summer.
The label on an appliance that can run on an alternating current is an example of AC.
A date that is from before the era of Christ is an example of AC.
---
ac
aC
AC
air conditioning
alternating current
Athletic Club

Origin of AC

Classical Latin Ante Christum before Christ: used with dates

Origin of AC

L ante cibum

Pharmacy

before meals
Also, for senses AC, , & ,
ac
Ac
Ac
ac-
-ac
characteristic of: elegiac, demoniac
of, relating to: cardiac, coeliac
affected by or having: maniac
Origin of -ac
French
-aque
from Classical Latin
-acus
from Classical Greek
-akos
(or directly from any of these)
A/C
Bookkeeping

account

Bookkeeping

account current
air conditioning
a.c.
Origin of a.c.
Classical Latin
ante cibum
Pharmacy
before meals
---
Ac
abbreviation
Bible
Acts of the Apostles
AC
abbreviation
adult contemporary (radio format)
or a/c air conditioning
air-cool
alternating current
area code
ac.
a.c.
abbreviation
Latin ante cibum (before meals)
a/c
abbreviation
account current
ac-
-ac
suffix
Used to form adjectives from nouns: ammoniac.
Origin of -ac
New Latin
-acus
from
Greek
-akos
---
ac

---
ac - Computer Definition

Current is the flow of electrons through a metallic circuit, with the direction of flow being from positive (+) pole to negative ( ) pole outside of the source (generator or battery). Direct current (DC) travels in one direction, only, while alternating current (AC) travels in both directions across the circuit. A continuous flow of AC current travels first in one direction and then reverses polarity and flows in the opposite direction. See also current, DC, and polarity.
---
---