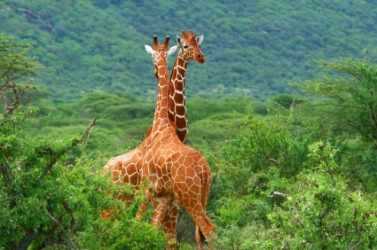 These giraffe are part of this areas wildlife.
noun
Wildlife is a general term for all wild, untamed animals.

An example of wildlife is a deer and a bird that are seen along a hike.
---
wildlife
all wild animals collectively; esp., the wild vertebrates hunted by humans
---
wildlife
noun
Animals that have not been domesticated or tamed and are usually living in a natural environment, including both game and nongame species.
---
wildlife

Noun
(uncountable)
(slang) members of a college fraternity
Wild animals, excluding fish.
Wild animals.
---