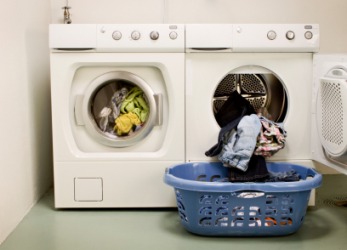 A busy washer and dryer on washday.
noun
Washday is the day each week when clothes are washed and dried in a household.

An example of washday is Sunday, when a family changes all the sheets on their beds and put all their laundry in the laundry room to be washed.
---
washday
a day, often the same day every week, when the clothes, linens, etc. of a household are washed
---
washday
noun
A day set aside for doing household washing.
---
washday

---