Tuning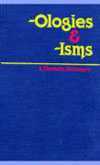 See also music.
tonology
the science of tones or of speech intonations, proceeding historically and comparatively. —
tonological,

adj.
tonometer
an instrument for determining the pitch of a tone, as a tuning fork or graduated set of tuning forks. —
tonometric,

adj.
tonometry
the art or science of measuring tones, especially with a tonometer. —
tonometrist,

n.

—tonometric,

adj.
---
tuning

Noun
(plural tunings)
Action of the verb to tune.
The calibration of a musical instrument to a standard pitch.
(engineering) The adjustment of a system or circuit to secure optimum performance.
Verb
Present participle of tune.
---