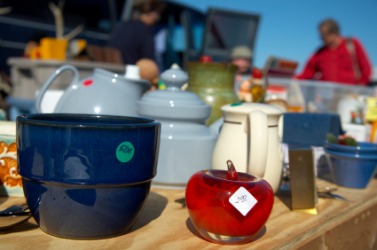 Items being sold at a tag sale.
noun
The definition of a tag sale is a sale of used belongings where the price of the item is discounted and marked on a price tag.

An example of a tag sale is a neighborhood garage sale.
---
tag sale
a garage sale of items that have price tags
---
tag sale
noun
A sale of used household belongings, with prices typically marked on labels affixed to the items.
---
tag sale
Noun
(plural tag sales)
(In the US, primarily northeastern dialects) A domestic sale of second-hand items; a garage sale or yard sale
---