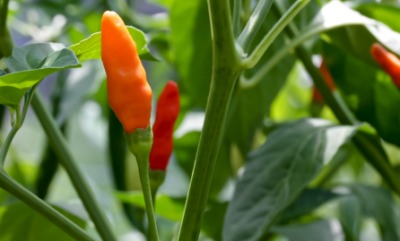 A ripe tabasco pepper.
---
tabasco pepper
noun
A variety of the pungent pepper Capsicum frutescens that is used for commercial production of hot sauces.
---
tabasco pepper
Noun
(countable and uncountable, plural tabasco peppers)
A variety of chili pepper having a conical shape and a bitter and burning taste, Capsicum frutescens variety tabasco.
---