Snakes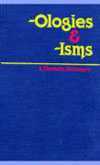 ophidiophobia
1.
an abnormal fear of snakes. Also
ophiophobia
.
2.
herpetophobia.
ophiography
a description of snakes.
—ophiographic,

adj.
ophiolatry
the worship of snakes.
— ophiolater,

n.
ophiology
the branch of herpetology that studies snakes. Also called
snakeology, snakology. —ophiologist,

n.

—ophiologic, ophiological,

adj.
ophiomancy
a form of divination involving snakes.
snakeology, snakology
ophiology.
---
snakes

Noun
plural form of snake
Verb
third-person singular simple present indicative form of snake

The road snakes through the mountains.
---