smugly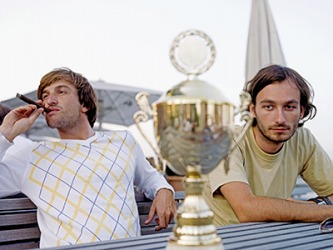 Arnold smugly placed the trophy in the center of the table during his victory lunch.
adverb
Smugly is defined as something done in an arrogant or self-satisfied manner.

When you strut to the stage to pick up your trophy and arrogantly announce that you knew all along you were better than everyone, this is an example of when you smugly get your award.
---
smugly

Adverb
(comparative more smugly, superlative most smugly)
In a self-satisfied manner.
---