service break
service break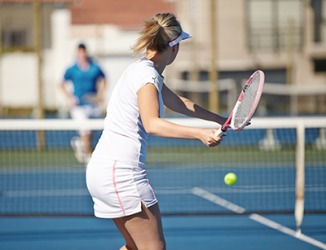 She got a service break in the tennis match.
noun
The definition of a service break is winning a tennis match in which the other party served.

When your opponent serves the ball to you in tennis and you hit the ball back and he doesn't return, giving you the winning point of the match on his serve, this is an example of a service break.
---
service break
the act or an instance of winning a game in which the opponent serves
---
service break
noun
A game won on an opponent's serve, as in tennis.
---