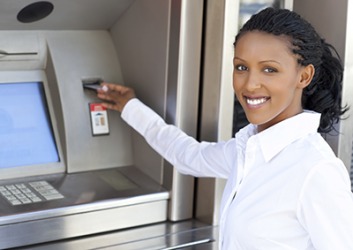 Tanice doesn't like to pay a service charge at the ATM so she only uses ones that don't have a fee.
noun
The definition of a service charge is an additional fee for service on top of any normal charge.

An example of service charge is PayPal charging a fee for one person sending money to another using their service.
---
service charge
a fee charged for a service, often in addition to a basic fee
---
service charge
noun
An additional charge for a service for which there is already a basic fee. Also called service fee .
---
service-charge

Noun
(plural service charges)
An amount added to the bill in a restaurant, or other similar establishment, which is normally paid to the waiter or waitress.
---
service charge - Investment & Finance Definition
A finance charge that is triggered by a specific event. For example, a service charge may be assessed on checks issued by credit card companies that allow the card holder to use them for purchases or to pay off other credit cards. A service charge also may be assessed when an overdraft protection on a credit card is triggered.
---