sept

Sept.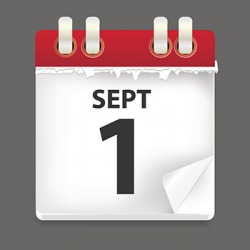 Sept. 1
abbreviation
Sept is defined as an abbreviation for September.

The shortened name for the 9th month on a calendar is an example of Sept.
noun
The definition of a sept is a part of a family or clan.

Member of a well-known Irish family living near one another in the U.S. is an example of a sept.
---
sept
a clan or subdivision of a clan, as in ancient Ireland and Scotland
any similar group based on supposed descent from a common ancestor
Origin of sept
variant, variety of sect (prob. by confusion with Classical Latin
septum
: see septum)
Sept
sept-
---
sept
noun
A division of a family, especially a division of a clan.
Origin of sept
Probably alteration of
sect
Sept.
---
sept

Noun
(plural septs)
A clan, tribe, or family, proceeding from a common progenitor. (used especially of the ancient clans in Ireland)
---