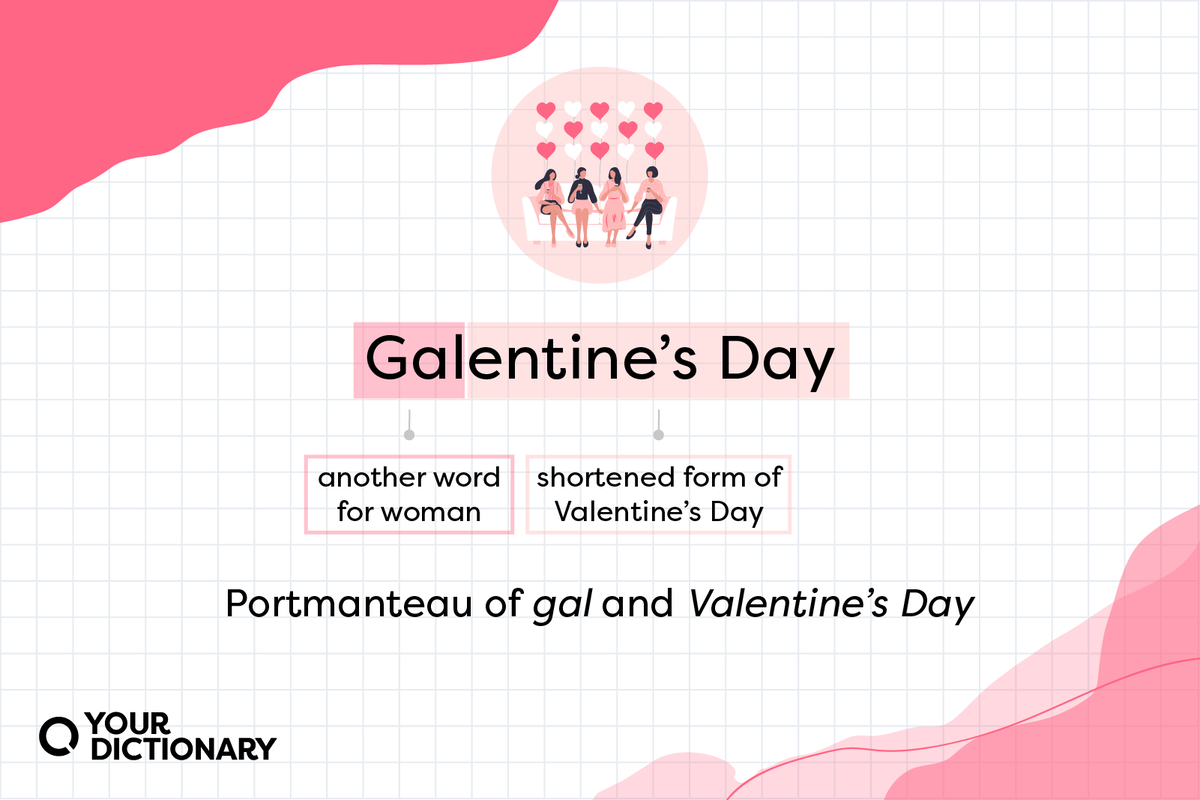 Valentine's Day is supposed to be about all types of love, but let's get real: It's for couples. Wouldn't it be nice if there were a holiday that celebrated the unique bond between women without romantic undertones? Good news — there is! It's called Galentine's Day, and you need to add it to your calendar immediately.
Galentine's Day is a portmanteau of gal and Valentine's Day.
It's meant to celebrate and validate female friendships with the same attention as its romantic counterpart, Valentine's Day.
Fast Fact
Gal is an informal or old-fashioned way of saying girl or woman.
Galentine's Day falls on February 13th, the day before Valentine's Day.
And you don't have to be single to celebrate it — you can spend February 13th drinking champagne at the spa with your girlfriends and still smooch your special someone the day after. As long as you spend some time appreciating your friends, you're a great Galentine.
Where Did Galentine's Day Come From?
Fans of NBC's Parks and Rec know that the one-and-only Leslie Knope originated Galentine's Day in 2010. She described the holiday as "Ladies celebrating ladies" as she treated her female friends to a delicious brunch, personalized gifts, and heartfelt toasts. 
While you don't need to go as above and beyond as Leslie, you can still celebrate your gal friends with their favorite goodies or outings.
Is Galentine's Day Just for Women?
Just because the holiday calls out "gals" doesn't mean men can't spend time together. It can be a special day for male relationships as well. (Malentine's Day, maybe? Or Valenguys' Day?)
But if you'd prefer a gender-neutral friendship holiday, you can celebrate Palentine's Day.
How to Celebrate Galentine's Day Your Way
You don't have to go full Knope on your next Galentine's Day — no one is expecting handcrafted gifts and teary speeches. Galentine's Day doesn't have that same Valentine's Day pressure.
Just plan an activity for you and your friends to do together, such as:
going to a movie or concert
exchanging special gifts
eating a nice meal at your favorite restaurant
having a spa day
going horseback riding (or dirt bikes, if that's your thing)
going on a friends' camping trip (glamping anyone?)
getting coffee
If you're far away from your friends or can't meet up, show them you love them in other ways, such as a nice care package or a quick FaceTime call. Even a thoughtful text or funny meme can brighten someone's Galentine's Day!
Other Friendly Holidays to Remember
February is International Friendship Month, so Galentine's Day is the perfect time to focus on your best bud.
But if you want more opportunities to celebrate them, add these holidays to your calendar:
Secret Pal Day (January 11) - surprise your friends with secret presents or notes
Make a Friend Day (Feb 11) - reach out to someone new
National Internet Friends Day (Feb 13) - celebrate virtual buddies (on the same day as Galentine's Day!)
National Sleepover Day (May 9) - host a fun sleepover with your friends, no matter your age
National Best Friends Day (June 8) - spend some quality time with your BFF
Locate an Old Friend Day (Sept 18) - look up that friend you've lost touch with
Friendsgiving - attend a Thanksgiving dinner with your friends before (or instead of) your family celebration
National Call a Friend Day (Dec 28) - end the year with a considerate phone call to someone who brightens your day