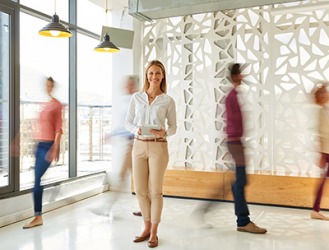 Kelly always looks self-composed at the office even though her job is demanding and hectic.
adjective
The definition of self-composed is someone calm and collected who has good control over his behavior and emotions.

When someone is calm, poised and in control, this is an example of a situation where the person is self-composed.
---
self-composed
having or showing composure; calm; cool
---