second fiddle
second fiddle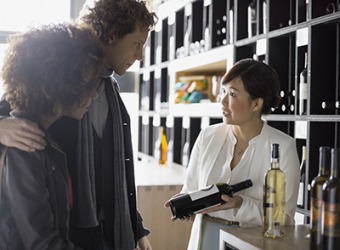 Hoa plays second fiddle to the manager of the wine store but she is better at selling because she is a professional sommelier.
noun
Second fiddle is a role played by an assistant or second-in-command to someone else.

An example of second fiddle is the Vice President who serves under and assists the President.
---
second fiddle
the part played by the second violin section of an orchestra or by the second violin of a quartet, etc.
play second fiddle
to have secondary status, as in the affection or attention of another
---
second fiddle
noun
Informal
A secondary role.
One who plays a secondary role.
---
second-fiddle

Noun
(plural second fiddles)
(music) A fiddle part in harmony to the first fiddle.

The second fiddle on that tune is almost as hard as the first fiddle.

(music) The person playing second fiddle.

I've been second fiddle in that band for ten years now.

(idiomatic) A sidekick or subordinate, or the role of such a person.

I'm tired of being your second fiddle!
I'm tired of playing second fiddle to you.
terms related to "second fiddle"
---