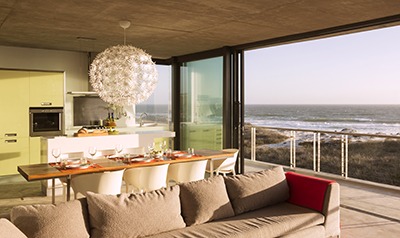 The living quarters are located on the second floor of the beach house to take advantage of the beautiful ocean views.
noun
Second floor is the level of a building, up one flight of stairs from the ground floor.

An example of a second floor is the upstairs location where bedrooms are in many two-story suburban homes.
---
second floor
the floor above the ground floor of a building
in Europe and Great Britain, the floor two stories above the ground floor: sometimes used in this sense in hotels, etc. in the U.S.
---