satiety

sa·ti·e·ty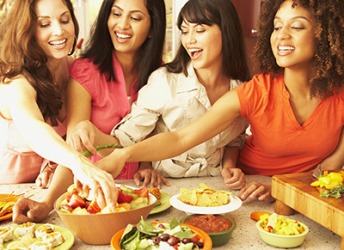 A good way to feel satiety and eat healthy while at a party is to fill your plate with vegetables first.
noun
Satiety is the state of having more than enough.

An example of satiety is having just devoured plate after plate of food at a buffet.
---
satiety
the state of being satiated; surfeit
Origin of satiety
French
satiété
from Old French
sazieted
from Classical Latin
satietas
---
satiety
noun
The condition of being full or gratified beyond the point of satisfaction; surfeit.
Origin of satiety
French
satiete
from
Old French
saciete
from
Latin
satietās
from
satis
sufficient
; see
sā-
in Indo-European roots.
---
satiety

Noun
(uncountable)
The state of being perfectly satiated.

That loaf of bread, that jug of wine, and thou have left me in a state of utter satiety.
Origin
From Middle French satieté, from Latin satietas.
---