Richard

Rich·ard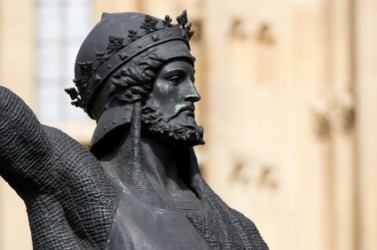 A statue of King Richard I of England.
noun
Richard is a male name of French origin.

An example of Richard is President Nixon's first name.
---
Richard
a masculine name: dim. Dick, Rich, Rick; equiv. It. Riccardo, Sp. Ricardo
Origin of Richard
Middle English
Rycharde
from Old French
Richard
from Old High German
Richart
from Germanic an unverified form
rik-,
king (akin to Classical Latin
rex:
see right) + an unverified form
harthuz,
strong: for Indo-European base see hard
1157-99; king of England (1189-99): son of Henry II

called

Richard Coeur′ de Li·on′

or

Richard the Lion-Hearted

1367-1400; king of England (1377-99): last Plantagenet king; deposed: son of Edward, the Black Prince

1452-85; king of England (1483-85): last king of the house of York
---
richard

Proper noun
(plural Richards)
A male given name.
(rare compared to given name) A patronymic surname.
Origin
From Middle English Rycharde, from Old French Richard ("Richard"), from Frankish *RÄ«cohard (literally "powerful leader"), from Proto-Germanic *rÄ«kô ("ruler, chief, leader") + Proto-Germanic *harduz ("hard"), equivalent to rich +"Ž -ard. Cognate with Old High German RÄ«cohard ("Richard"), Old English rÄ«ca ("powerful ruler"). More at rich, hard.
---