reversible

re·vers·i·ble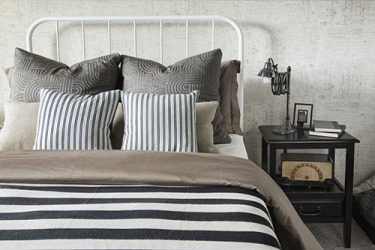 Decorating with a reversible comforter gives the homeowner more styling options.
adjective
The definition of reversible is something that can be returned to the prior condition or something that can be switched in the opposite direction, such as from forward to back or backward to front.

An example of something that is reversible is a blanket that has a pattern on the front and on the back so you can use it in either direction.
---
reversible
that can be reversed; specif., made so that either side can be used as the outer side; finished on both sides: said of cloth, coats, etc.
that can reverse; specif., that can change and then go back to the original condition by a reversal of the change: said of a chemical reaction, etc.
a reversible coat, jacket, etc.
---
reversible
adjective
Capable of being reversed, as:

a. Finished so that either side can be used: a reversible fabric.

b. Wearable with either side turned outward: a reversible skirt; a reversible vest.

Chemistry & Physics

a. Capable of assuming or producing either of two states: a reversible cell.

b. Of or relating to a process, such as a chemical reaction or a phase change, in which the system undergoing the process can be returned to its original state.
noun
A reversible fabric or item of clothing.
Related Forms:
re·vers′i·bil′i·ty re·vers′i·ble·ness

noun
---
reversible

Adjective
(comparative more reversible, superlative most reversible)
Origin
Probably from Middle French
---