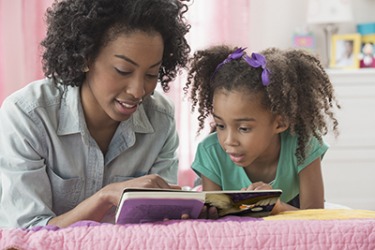 Even though Taylor knew how to read, she was always delighted to have her mother be the relator of the story.
noun
The definition of a relator is someone who tells something or narrates.

An example of a relator is a parent who reads books to their children.
---
relator
a person who relates, or tells; relater

Law

a private person at whose prompting or complaint a public action is begun to bring in question the exercise of an office, franchise, etc.
Origin of relator
Classical Latin
---
relator
noun
One who relates or narrates: a relator of stories for children.
Law A beneficially interested person on whose behalf an action is maintained by a sovereign power or a state.
---
relator

Noun
(plural relators)
One who relates, or tells.

The several relators of this history "" Fuller.

(law) A private person at whose relation, or in whose behalf, the attorney-general allows an information in the nature of a quo warranto to be filed.
(mathematics) An expression of the identity element of a group as a product of generators, used in the presentation of the group.
---
relator - Legal Definition
n
Individual who reports or gives information upon whose word certain legal documents may be given. 
---