ran

Ran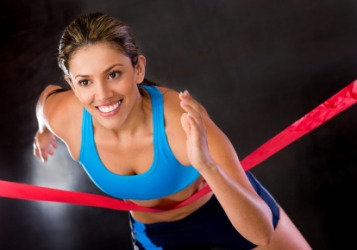 A woman happy about the race she ran.
verb
Ran is defined as to have moved by quickly moving the legs, or to have gone on a quick trip, or to have been in charge of something.

An example of ran is to have raced around a track.
An example of ran is to have done several errands on a Saturday.
An example of ran is to have been in charge of a charity event.
---
ran
---
ran
Ran
noun
Norse Mythology
The goddess of the sea.
Origin of Ran
Old Norse
Rān
---
ran

Verb
Simple past tense of run.
Noun
(uncountable)
(obsolete) Open robbery.
Part or all of this entry has been imported from the 1913 edition of Webster's Dictionary, which is now free of copyright and hence in the public domain. The imported definitions may be significantly out of date, and any more recent senses may be completely missing.
---
ran - Computer Definition

Radio Access Network. Referring to the wireless RF-based portion of a network providing access from a mobile terminal device (transmitter/receiver) to the core, or backbone, network of the radio service provider and ultimately to the public switched telephone network (PSTN) or the Internet or other IP-based network. A RAN comprises a base station, a controller, and the radio links between them. A RAN may be in the form of a 2G TDM-based cellular service (e.g., D-AMPS or GSM), a 3G cellular service (e.g., EDGE, GPRS, and UMTS), or other licensed and unlicensed services (e.g., WiMAX). See also 2G, 3G, cellular radio, Internet, PSTN, and WiMAX.
Radio Area Network. Synonymous with wireless radio area network (WRAN). See WRAN.
---
(Radio Access Network) The air interface in a cellular network. The RAN resides between the user's mobile devices and the core network. For example, GRAN (GSM RAN) was the early voice-only GSM air interface, while GERAN (GSM EDGE RAN) added packet-switched data. U-TRAN (UMTS Terrestrial RAN) is the 3G interface, and E-UTRAN (Evolved-UMTS Terrestrial RAN) is the LTE interface. See C-RAN, 2G/3G architecture, LTE architecture, LTE, 3G, UMTS and GSM.
---