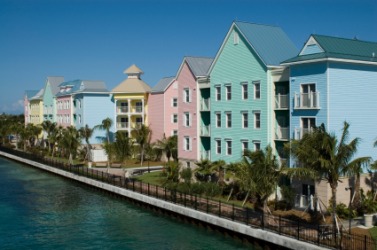 Colorful buildings of Nassau, Bahamas.
---
Nassau
noun
name of the princely family of the former German duchy of Nassau, which, as the House of Orange, has ruled the Netherlands since 1815
region in W Germany: formerly a duchy

capital of the Bahamas, on New Providence Island: pop. 172,000
---
Nassau
A region and former duchy of central Germany north and east of the Main and Rhine Rivers. The region became a duchy in 1806 and was absorbed by Prussia in 1866.
The capital and largest city of the Bahamas, on the northeast coast of New Providence Island in the Atlantic Ocean east of Miami, Florida. Settled in the 1600s, it was a haven for pirates in the 1700s.
---