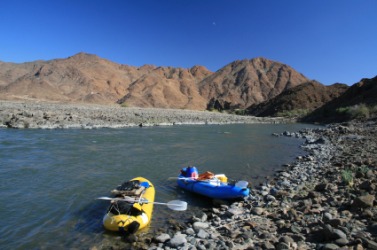 Rafting on the Orange River.
---
Orange River
A river, about 2,100 km (1,305 mi) long, of Lesotho, South Africa, and Namibia flowing southwest, northwest, and west to the Atlantic Ocean. It is used extensively for irrigation.
---
Orange River
Proper noun
A longest river in South Africa named in honor of the House of Orange-Nassau.
---