Mary

Mar·y
a feminine name: dim. Mamie, Molly, Polly; masc. & fem. Marie, Marion; var. Mae, Maria, Marietta, Marilyn, May, Miriam; equiv. Ir. Maureen, Moira, Fr. Marie, Marion, Ger., It., & Sp. Maria, Pol. Marya

Bible

mother of Jesus: Matt. 1:18-25: often referred to as the (Blessed) Virgin Mary, Saint Mary
sister of Martha and Lazarus: Luke 10:38-42
Mary Magdalene
Origin of Mary
Middle English
Marie
from Old English from Ecclesiastical Late Latin
Maria
from Classical Greek
Maria, Mariam
from Classical Hebrew (language)
Miry?m
or Aramaic
Mary?m
, literally , rebellion
(Mary Tudor) 1516-58; queen of England (1553-58): daughter of Henry VIII & Catherine of Aragon: wife of Philip II of Spain

1662-94; queen of England, Scotland, and Ireland (1689-94), ruling jointly with her husband, William III: daughter of James II
---
Mary
fl. first century AD
In the New Testament, the mother of Jesus. According to Christian doctrine, she conceived while still a virgin, through the action of the Holy Spirit.
Origin of Mary
Late Latin
Maria
from
Greek
Maria, Mariam
from
Hebrew
miryām
rym
In the New Testament, a sister of Lazarus and Martha and a friend of Jesus.
also Mary of Teck 1867-1953
Queen of Great Britain and Northern Ireland as the wife of George V. Two of her sons ascended to the throne as Edward VIII and George VI.
---
mary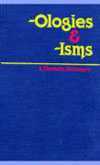 See also catholicism;christ;christianity;god and gods;religion;saints;theology.
hyperdulia
the veneration offered by Roman Catholics to the Virgin Mary as the most exalted of human beings.
Jovinianist
an adherent of Jovinian, a 4th-century monk who opposed asceti-cism and denied the virginity of Mary.
Mariolatry
an excessive and proscribed veneration of the Virgin Mary.
—Mariolater
,
n.
—Mariolatrous
,
adj.
Mariology
1.
the body of belief and doctrine concerning the Virgin Mary.
2.
the study of the Virgin Mary.
—Mariologist
,
n.
---
mary

Noun
(plural marys)
(gay slang, chiefly US) A male homosexual.
Origin
From Mary, female name.
Proper noun
(plural Marys)
A female given name.
The Virgin Mary, the mother of Christ.
Any of several other women in the New Testament, notably Mary Magdalene and Mary of Bethany, the sister of Martha.
(Ireland, dated) A middle name for a male, given in honour of the Virgin Mary.
Usage notes
The given name was considered too sacred to use before the end of the 12th century. It was very popular from the 17th to the 20th century.
Origin
Latin Maria, from Ancient Greek Μαρία (Maria), Μαριάμ (Mariam), possibly from Aramaic מרים (maryām, "bitter"), from a root מר (MR, "to be bitter"). The name corresponds to the Hebrew מרים (Miryām), Old Testament Miriam. The meaning is much debated. Some argue it means mutiny, rebellion, disobedience from the Hebrew root מרי (m-r-y).
---