noun
Luggage is defined as suitcases or other bags that you pack when traveling.

A wheelie suitcase that you put your swimsuits and pants into when going on vacation is an example of your luggage.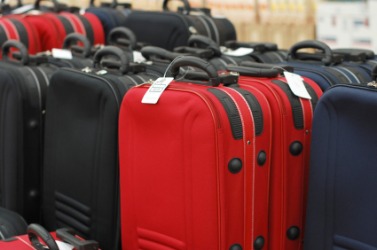 Several pieces of baggage, or luggage.
---
luggage
noun
suitcases, valises, trunks, etc.; baggage
Origin of luggage
; from lug + -age
---
luggage
noun
Containers for a traveler's belongings.
The cases and belongings of a traveler.
Origin of luggage
Probably
lug
2
+
(bag)gage
.
---
luggage
Noun
(uncountable)
The bags and other containers that hold a traveller's belongings.
The contents of such containers.
---