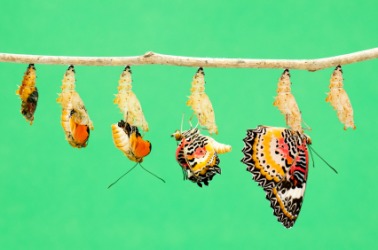 The life cycle of a butterfly.
noun
The definition of a life cycle is the series of changes that happen to a living creature over the course of its lifetime.

An example of life cycle is a caterpillar turning into a butterfly.
---
life cycle
the series of developmental changes in form undergone by a particular type of organism from its earliest stage to the recurrence of the same stage in the next generation
any series of changes like this
---
life cycle
noun
The course of developmental changes through which an organism passes from its inception through the stage at which it reproduces.
A progression through a series of differing stages of development: the life cycle of a star.
The span of a product's existence from its initial development through the period of marketing and active use to eventual obsolescence.
---
life-cycle

---
life cycle - Computer Definition
---
life cycle - Investment & Finance Definition
A versatile term that applies to the lifetime of a product or business. Business life cycles are characterized by a start up phase, a period of growth, maturity, and closure.
---