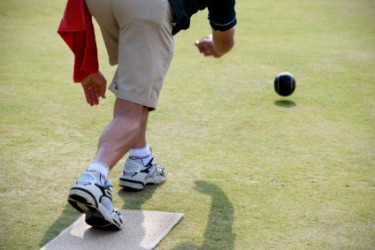 A rollling ball has kinetic energy.
noun
The definition of kinetic energy is mechanical energy that someone or something has by virtue of its being in motion.

The energy that a ball has and produces as it rolls down a hill is an example of kinetic energy.
---
kinetic energy
the energy of a body that results from its motion
---
kinetic energy
noun
The energy possessed by a body because of its motion, equal to one half the mass of the body times the square of its velocity.
kinetic energy
A bowling ball has kinetic energy when it is moving. When it strikes the pins, some of that energy is passed on to the pins.
---
kinetic-energy

Noun
(plural kinetic energies)
Origin
From Ancient Greek κινητικός (kinētikos, "kinetic") + ενέργεια (energeia, "energy").
---