jute

Jute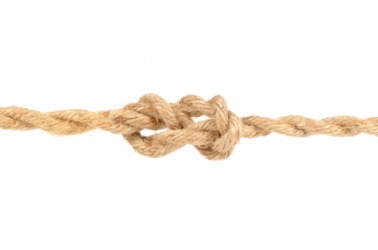 A piece of knotted jute rope.
noun
The definition of jute is a strong fiber made from a plant, or a Germanic person who lived in Kent England in the 5th century.

An example of jute is a fiber used to make rope.
An example of a jute is a person who lived in Jutland, England before invading South East England.
---
jute
a strong, glossy fiber used for making burlap, sacks, mats, rope, etc.
either of two S Asian plants (Corchorus capsularis and C. olitorius) of the linden family, which yield this fiber
Origin of jute
Hindi
jhuto
from Sanskrit
j?ta,
matted hair,
jata,
braid of hair, fibrous roots
Jute
a member of an ancient Germanic people that lived in Jutland: Jutes invaded SE England in the 5th cent. , settling in what became Kent
Origin of Jute
from Middle English
Jutes,
plural from Medieval Latin
Jutae
or Old English
Iotas
from Old Norse
I?tar
---
jute
noun
Either of two Asian plants (Corchorus capsularis or C. olitorius) yielding a fiber used for sacking and cordage.
The fiber obtained from these plants.
Origin of jute
Bengali
jhu&tlowdot;o
from
Sanskrit
jū&tlowdot;ah
twisted hair
probably of Dravidian origin
Jute
noun
A member of a Germanic people who invaded Britain in the fifth and sixth centuries AD and settled in the south and southeast and on the Isle of Wight.
Origin of Jute
From
Middle English
Jutes
the Jutes
from
Medieval Latin
Iutae
from
Old English
Iotas, Iutan
Old English
Gēat
Geat
Related Forms:
---
jute

---