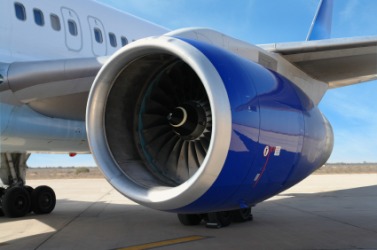 A jet engine on an airplane.
---
jet engine
an engine for aircraft, ships, etc., operating on the principle of jet propulsion
---
jet engine
noun
An engine that develops thrust by ejecting a jet, especially a jet of gaseous combustion products.
An engine that obtains the oxygen needed from the atmosphere, used especially to propel aircraft and distinguished from rocket engines having self-contained fuel-oxidizer systems.
jet engine
liquid propellant ramjet engine
---
jet engine
Noun
attributive form of jet engine

jet-engine noise
---