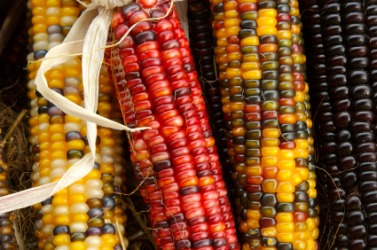 Ears of Indian corn.
---
Indian corn
☆
corn (sense )

Informal

any primitive corn having ears with kernels of various colors, often used for decoration in autumn
---
Indian corn
noun
See corn1.
Dried ears of corn having colorful, usually variegated kernels, usually hung in a cluster for decoration.
---
Indian corn
---