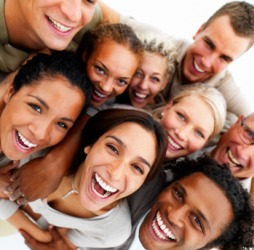 Homo sapiens
noun
The definition of homo sapiens is the scientific name for human beings.

An example of Homo sapiens is every person alive today.
---
Homo sapiens
all human beings; mankind
a human being
[usually in italics] the scientific name for the only living species of human
Origin of Homo sapiens
ModL: see homo and sapient
---
Homo sapiens
noun
The modern species of humans, the only extant species of the primate tribe Hominini.
Origin of Homo sapiens
New Latin
Homō sapiēns
species name
Latin
homō
man
Latin
sapiēns
wise, rational
present participle of
sapere
to be wise
---