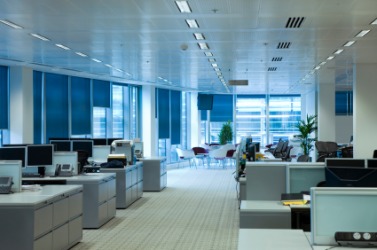 A high tech office.
---
high-tech
noun
highly specialized, complex technology, as in electronics
☆ furnishings, fashions, etc. that in design or look suggest industrial use, as by being stark, metallic, or strictly utilitarian
---
high-tech
Informal
noun
High technology.
A style of interior decoration marked by the use of industrial materials, equipment, or design.
also hi-tech
adjective
Informal
Of, relating to, or resembling high technology.
---
high-tech
Adjective
Alternative spelling of hi-tech.
---
high-tech - Computer Definition
(high TECHnology) The latest advancements in computers and electronics as well as to the social and political environment and consequences created by such machines. Contrast with high touch.
---
high-tech
Variant of high tech
noun
highly specialized, complex technology, as in electronics
☆ furnishings, fashions, etc. that in design or look suggest industrial use, as by being stark, metallic, or strictly utilitarian