had

had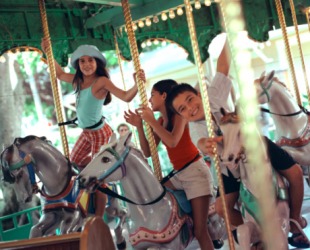 They had a good time at the amusement park.
verb
Had is defined as to have contained, held or owned something in the past.

An example of had is to have kept up a perfect attendance score until yesterday.
---
had
pt. & pp. of have: also used to indicate preference or necessity, with adverbs, adjectives, and phrases of comparison, such as rather, better, as well (Ex.: I had better leave)
Origin of had
Middle English
hadde, had
from Old English
hæfde
to be had
Slang
to be deceived or taken in:
we've been had in that business deal
---
had
verb
Past tense and past participle of
have
---
had

Verb
simple past tense and past participle of have
(auxiliary) Used to form the pluperfect tense, expressing a completed action in the past (+ past participle).
(auxiliary, now rare) As past subjunctive: 'would have'.
Usage notes
Had, like that, is one of a very few words to be correctly used twice in succession in English, e.g. He had had several operations previously.
See also:
haad
---