Germany

Ger·ma·ny
pl.

-·nys

,

-·nies
country in NC Europe, on the North and Baltic Seas, comprising 16 states: Germany was divided into four zones of occupation after WWII (1945), administered respectively by France, Britain, the U.S., & the U.S.S.R., and in 1949 was partitioned into two countries, the
Federal Republic of Germany
(also called
West Germany
), made up of the former French, British, & U.S. zones, and the
German Democratic Republic
(also called
East Germany
), comprising the former Soviet zone: the two countries reunited in 1990: 137,847 sq mi (357,021 sq km); cap. Berlin
Origin of Germany
Classical Latin
Germania
---
Germany
A country of north-central Europe. Occupied since c. 500 BC by Germanic tribes, the region became part of the Frankish empire by the sixth century AD. Later it became a loose federation of principalities and the nucleus of the Holy Roman Empire until the imperial state was broken up by Napoleon in 1806. Germany became a confederation after 1815 and then an empire centered around Prussia (1871-1918). Following its defeat in World War I, it was reorganized as the Weimar Republic, which collapsed when Adolf Hitler rose to power and formed the Third Reich. Germany's defeat in 1945 at the end of World War II resulted in its division into four occupation zones, each controlled by an Allied power. Out of the US, French, and British zones West Germany was established in 1949, while the Soviet zone became East Germany. The two Germanies were reunified in 1990 after the fall of the East German Communist government. Berlin is the capital and largest city.x
Germany
---
germany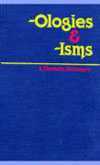 geopolitics
the study of the relationship between geography and politics, applied especially to the study of the doctrines and actions of Nazi Germany in the context of world domination.
Germanism
a feature of the German language that is present in another language.
Germanomania
an obsession with Germany and things German. Also called
Teutonomania.
Germanophile
a person who is especially attracted to or interested in Germany, its people, culture, etc.
Germanophobia
intense fear or hatred of Germany, its people, language, etc.
Teutonicism
1
. anything typical or characteristic of the Teutons or Germans, as customs, attitudes, actions, etc.
2
. Germanism.
Teutonomania
Germanomania.
---
germany

Proper noun
(plural Germanies or Germanys)
The country in Central Europe of which Berlin is the current and historical capital city. Current official name: Federal Republic of Germany (Bundesrepublik Deutschland).
(countable, historical, in reference to any period when Germany was not united) A German state; any of several German states, such as the German Democratic Republic, Saxony, etc, usually excluding Austria. (in the plural) Several or all of these states, taken together.
(countable) A or the German state at a particular time.

The Germany of his children was not the Germany of his forefathers.
One Germany faded and another emerged.
---