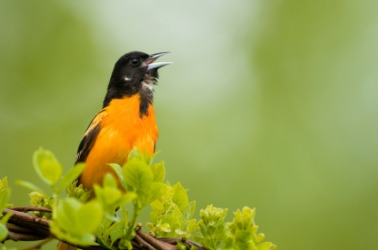 The Baltimore oriole is an example of a firebird.
---
firebird
noun
☆ any of various birds with brilliant coloring, as the scarlet tanager and the Baltimore oriole
---
firebird
---
firebird
Noun
(plural firebirds)
The scarlet tanager, Piranga olivacea.
The Baltimore oriole, Icterus galbula.
The vermilion flycatcher, Pyrocephalus rubinus.
---