finger pointing
fin·ger-point·ing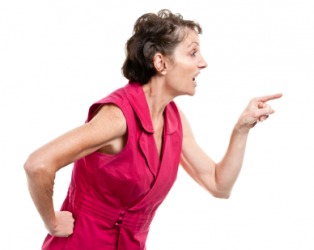 A woman engaged in finger-pointing.
noun
Finger pointing is defined as casting blame or assigning the blame for something to someone else.

An example of finger pointing is telling your mom "My sister broke the vase!"
---
finger-pointing
the act of assigning blame as for a harmful policy or unwise decision to another or others, often in an effort to deflect blame from oneself
---
finger-pointing
noun
The act of blaming someone for something; the imputation of blame.
---
finger-pointing

Origin
From to point one's finger at "to accuse, to assign blame to".
---