exportation
[eks′pôr tā′s̸hən]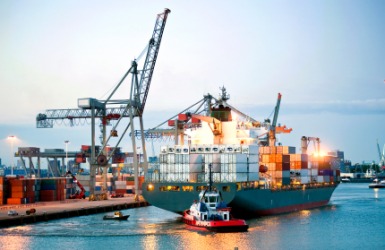 Goods for exportation being loaded onto a ship.
---
exportation
noun
the act or process of exporting
anything exported
Origin of exportation
Classical Latin
exportatio
---
exportation
---
exportation
Noun
The act of exporting; the act of conveying or sending commodities abroad or to another country, in the course of commerce.
Commodity exported; an export.
The act of carrying out.
---