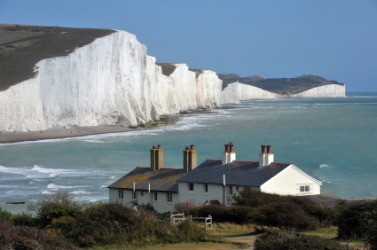 A view of the English Channel.
---
English Channel
arm of the Atlantic, between S England & NW France: 21-150 mi (34-241 km) wide; c. 350 mi (563 km) long
---
English Channel
An arm of the Atlantic Ocean between France and England, opening to the North Sea through the Strait of Dover. The English Channel is crossed by various ferry routes as well as by an undersea rail tunnel (opened 1994).
---
English Channel
---