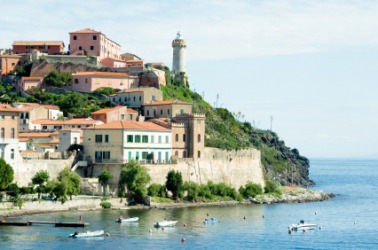 A picturesque town on the island of Elba.
---
Elba
Italian island in the Tyrrhenian Sea, between Corsica & Italy: site of Napoleon's first exile (1814-15): 86 sq mi (223 sq km)
---
Elba
An island of Italy in the Tyrrhenian Sea between Corsica and the mainland. Napoleon spent his first period of exile here (May 1814–February 1815).
---
Elba
---