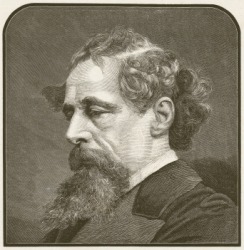 A portrait of Charles Dickens.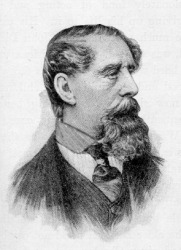 An etching of the novelist Charles Dickens.
noun
Dickens is defined as a word used to show confusion, shock or irritation, or is the last name of the famous author Charles Dickens.

An example of dickens is a question of surprise such as "why in the dickens did that happen?"
An example of Dickens is the man who wrote "A Christmas Carol," Charles Dickens.
---
dickens
Brit., Slang
devil; deuce: used, with
the,
only in interjectional phrases, as a mild oath or exclamation of annoyance, surprise, or frustration:
what the dickens is that about?
Origin of dickens
probably from
Dickon
, nickname for Richard
Dickens
(pseud. Boz) 1812-70; Eng. novelist
---
dickens
noun
Informal
A reprimand or expression of anger: gave me the dickens for being late.
Used as an intensive: What in the dickens is that?
Origin of dickens
Alteration of
devil
(
influenced by the name
Dickens
)
---