noun
Dickens is defined as a word used to show confusion, shock or irritation, or is the last name of the famous author Charles Dickens.

An example of dickens is a question of surprise such as "why in the dickens did that happen?"
An example of Dickens is the man who wrote "A Christmas Carol," Charles Dickens.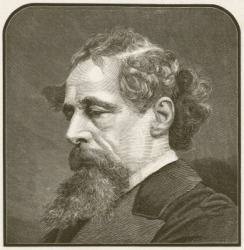 A portrait of Charles Dickens.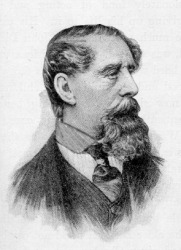 An etching of the novelist Charles Dickens.
---
dickens
noun
Brit., Slang
devil; deuce: used, with
the,
only in interjectional phrases, as a mild oath or exclamation of annoyance, surprise, or frustration:
what the dickens is that about?
Origin of dickens
probably ; from
Dickon
, nickname for Richard
Dickens, Charles (John Huffam) (pseud. Boz) 1812-70; Eng. novelist
---
dickens
noun
Informal
A reprimand or expression of anger: gave me the dickens for being late.
Used as an intensive: What in the dickens is that?
Origin of dickens
Alteration of
devil
(influenced by the name
Dickens
).
---
dickens
Noun
(uncountable)
(euphemistic) The devil.

She can go to the dickens for what she said.
You scared the dickens out of me.

In the phrase the dickens (Used as an intensifier).

Why the dickens did he do that?
We had the dickens of a row.
Origin
Origin: 1590–1600; apparently a fanciful use of the proper name Dicken, form of Dick.
Origin
From Dicken, a medieval diminutive form of Dick + the patronymic suffix -s.
---