noun
The definition of a diatribe is a harsh criticism.

An example of a diatribe is a father lecturing his son about how the son is not doing anything with his life.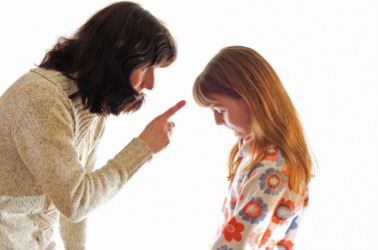 A child endures her mother's diatribe.
---
diatribe definition by Webster's New World
noun
a bitter, abusive criticism or denunciation
Origin: French ; from Classical Latin diatriba, learned discussion ; from Classical Greek diatribē, a wearing away ; from diatribein ; from dia-, through plush tribein, to rub, akin to Classical Latin terere, to rub: see throw
Webster's New World College Dictionary Copyright © 2010 by Wiley Publishing, Inc., Cleveland, Ohio. Used by arrangement with John Wiley & Sons, Inc.
---
diatribe definition by American Heritage Dictionary
noun
A bitter, abusive denunciation.
Origin: Latin diatriba, learned discourse, from Greek diatribē, pastime, lecture, from diatrībein, to consume, wear away : dia-, intensive pref.; see dia- + trībein, to rub; see terə-1 in Indo-European roots.
Word History:
Listening to a lengthy diatribe may seem like a waste of time, an attitude for which there is some etymological justification. The Greek word
diatribē,
the ultimate source of our word, is derived from the verb
diatrībein,
made up of the prefix
dia-,
"completely," and
trībein,
"to rub," "to wear away, spend, or waste time," "to be busy." The verb
diatrībein
meant "to rub hard," "to spend or waste time," and the noun
diatribē
meant "wearing away of time, amusement, serious occupation, study," as well as "discourse, short ethical treatise or lecture, debate, argument." It is the serious occupation of time in discourse, lecture, and debate that gave us the first use of
diatribe
recorded in English (1581), in the now archaic sense "discourse, critical dissertation." The critical element of this kind of diatribe must often have been uppermost, explaining the origin of the current sense of
diatribe,
"a bitter criticism."