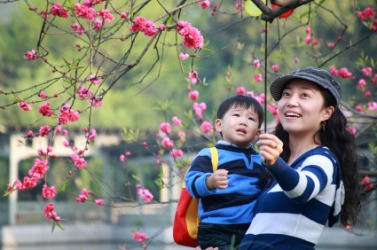 A Chinese mother and son.
adjective
Chinese is defined as something relating to China.

An example of someone Chinese was the ancient Chinese philosopher Confucius.
noun
The definition of Chinese is a person or language from China.

An example of Chinese is the Mandarin dialect.
---
Chinese
pl.

-·nese′

a person born or living in China or a descendant of the people of China
the standard language of China, based on Beijing speech; Mandarin
any of the various Sino-Tibetan languages of China, including, among others, Mandarin and Cantonese
the group consisting of these languages

Informal

Chinese food
Origin of Chinese
Old French
Chineis
(Fr
Chinois
)
of China or its people, languages, or culture
---
Chinese
adjective
Of or relating to China or its peoples, languages, or cultures.
noun
pl.
Chinese
a. A native or inhabitant of China.

b. A person of Chinese ancestry.

a. The sole member of the Sinitic branch of the Sino-Tibetan language family, consisting of numerous languages and dialects such as Mandarin, Cantonese, Taiwanese, and Fujian.

b. Any of the Sinitic varieties of speech spoken by the Chinese people.

c. The official national language of China; Mandarin.
---
chinese

---