businessman
busi·ness·man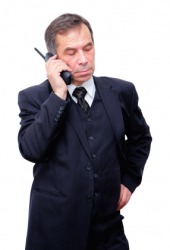 A businessman on the telephone.
noun
The definition of a businessman is a professional man employed in a white-collar job.

A marketing executive is an example of a businessman.
---
businessman
pl.
-·men·
a man in business, esp. as an owner or executive
---
businessman
noun
A man engaged in business. See Usage Note at
chairman
.
---
businessman
---