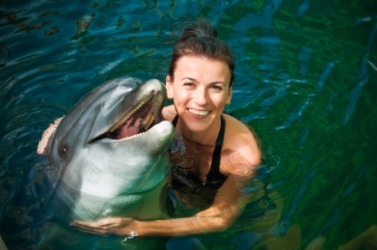 Swimming with dolphins might be on your bucket list.
noun
The definition of a bucket list is the list of things that you want to do or see before you die.

Climbing Mt. Fuji and swimming with dolphins are examples of things on a bucket list.
---
bucket list
noun
A list of experiences one would like to have or of accomplishments one aspires to in one's lifetime.
Origin of bucket list
From the phrase
kick the bucket
---
bucket-list

Origin
Derived from kick the bucket ("to die") + list; hence "list of things to do before you die". Coined by screenwriter Justin Zackham in his screenplay for the 2007 film The Bucket List; articles about the movie are the earliest known uses.
---