browser

brow·ser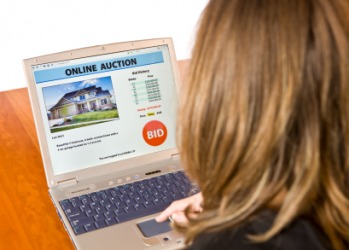 A woman accessing the world wide web via a browser.
noun
The definition of a browser is a software program used to view websites or files.

An example of a browser is Firefox.

A browser is defined as someone who looks at a lot of items while shopping.

An example of a browser is a person looking at clothes in a store, but not buying anything.
---
browser
a person or thing that browses

Comput.

software designed to enable a user to access and display data that is on the World Wide Web
---
browser
noun
One that browses.
Computers A program that accesses and displays files and other data available on the internet and other networks.
---
browser

Noun
(plural browsers)
A person or animal who browses.
A person who, while shopping, purchases nothing.
(computing) A web browser.
---
browser - Computer Definition

Also known as Web browser. A client software program that runs against a Web server or other Internet server and enables a user to navigate the World Wide Web (WWW) to access and display data. Web browsers are built on the concept of hyperlinks on which a user can click with a mouse to jump from page to page, document to document, or even site to site. Browsers can download files, display graphics, play audio and video files, and execute programs.The first primitive text browser was developed by CERN in 1991. In 1993, the first graphical browsers appeared:Viola for X Windows, Mac browser from CERN, and Mosaic for X Windows. Early graphical browsers that also support hyperlinks include Archie, Gopher, Jughead, Veronica, and WAIS. Currently popular browsers include Internet Explorer (IE), Mozilla, and Netscape Navigator. See also Archie, CERN, client, Gopher, hyperlink, Internet, Internet Explorer, JUGHEAD, Mozilla, Netscape Navigator, server, software, Veronica, WAIS, and WWW.
---

Interprets HTML (HyperText Markup Language), the programming language used to code Web pages on the Internet, into words and graphics so that users can view the pages in their intended layout and rendering. Microsoft's Internet Explorer (IE) and Netscape's Navigator are some of the most common browsers.
At the beginning of 2005, dozens of security-related problems continued to remain unpatched in Microsoft IE, Mozilla Firefox, and Opera Web browsers. According to Secunia, a security company tracking vulnerabilities in thousands of products, some of the existing vulnerabilities were rated as moderately critical to highly critical. For example, on February 24, 2005, accepting that millions of Firefox 1.0 browsers had been downloaded since the start of the year, the Mozilla Foundation released its first security update to Firefox—a number of patches meant to stop spoofing and phishing attacks and to stop bugs that were causing the browser to crash.
See Also: Code or Source Code; Internet; HTML (HyperText Markup Language); Programming Languages C, C++, Perl, and Java.
Edwards, M.J. Numerous Security Flaws in Web Browsers Remain Unpatched. [Online, February 23, 2005.] Penton Media, Inc. Website. http://list.windowsitpro .com/t?ctl=3E06:4FB69; Foley, J. Firefox Patch Fixes Vulnerabilities and Crashes. [Online, February 24, 2005.] CMP Media LLC. Website. http://www.informationweek.com/story/ showArticle.jhtml;jsessionid=ZEU4XWPELZQMIQSNDBDSKHSCJUMEKJVN?articleID=60403364; Tomasello, J. Browser. [Online, 2004.] Learn That Website. http://www.learnthat .com/define/b/browser.shtml.
---
---