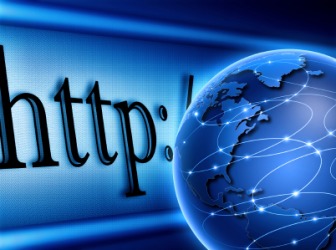 HTTP is hypertext transfer protocol.
abbreviation
HTTP is an acronym that stands for hypertext transfer protocol and is defined as the beginning of most website addresses, used to signal a request to receive or transmit files over the Internet.

How It Works

The command http:// is used to tell the Web server where www.yourdictionary.com is hosted that the user is requesting a hypertext page from that server.

The server finds the appropriate hypertext file and sends it back to the user using hyper text transfer protocol where it is then displayed in their browser.

An example of HTTP is the first part of the address for YourDictionary, http://www.yourdictionary.com.
---
HTTP
or http
noun
A protocol used to request and transmit files, especially webpages and webpage components, over the Internet or other computer network.
Origin of HTTP
H(yper)t(ext) T(ransfer) P(rotocol)
.
---
http - Computer Definition
Used to transfer WWW data over the Internet. This is why all Website addresses begin with http://.
Whenever a user types a URL into the browser and presses the Enter key, his or her computer sends an HTTP request to the correct Webserver. The Webserver, developed to handle such requests, then sends the user the requested HTML page. Or to be entirely accurate, a Webserver can send HTML back to a browser dynamically and not necessarily in a page. Dynamic languages, such as PHP (PHP: Hypertext Processor), can generate HTML dynamically and not deal with it in a page.
Some important Websites related to detecting and curbing cracking activities, cyberterrorism, and cybercrimes include http://www.2600.com, the Website for 2600: The Hacker Quarterly; http://www.antionline.com, the Website for Antionline (AO), a place where members share their knowledge to help others learn to identify and mitigate security issues regarding real-world events; and http://www.cert.org, the Website for the CERT Coordination Center (CERT/CC), a center of Internet security expertise located at the Software Engineering Institute at Carnegie Mellon University.
See Also: HTML (HyperText Markup Language); Internet; URL or Uniformed Resource Locator; World Wide Web (WWW).
Christensson, P. 2004. SharpenedNet.com: Glossary: HTTP. [Online, 2002.] Per Christensson Website. http://www.sharpened.net/glossary/definition.php?http.
---
(HyperText Transfer Protocol) The communications protocol used to connect to Web servers on the Internet or on a local network (intranet). Its primary function is to establish a connection with the server and send HTML pages back to the user's browser. It is also used to download files from the server either to the browser or to any other requesting application that uses HTTP. Addresses of Web sites begin with an http:// prefix; however, Web browsers typically default to the HTTP protocol. For example, typing www.yahoo.com is the same as typing http://www.yahoo.com. In fact, only yahoo.com has to be typed in. The browser adds the rest. HTTP vs. HTTPS With HTTP, the Web page is transmitted without any encryption. However, HTTPS (HTTP Secure) is used to encrypt sensitive data such as credit card and social security numbers (see HTTPS). A Stateless Connection HTTP is a "stateless" request/response system. The connection is maintained between client and server only for the immediate request, and the connection is closed. After the HTTP client establishes a TCP connection with the server and sends it a request command, the server sends back its response and closes the connection. The first version of HTTP caused considerable overhead. Each time a graphics file on the page was requested, a new protocol connection had to be established between the browser and the server. In HTTP Version 1.1, multiple files could be downloaded with the same connection. It also improved caching and made it easier to create virtual hosts (multiple Web sites on the same server). See HTTP/2, HTTP header and cookie.
---